Website Design & Development
Your site is not only to display products and info - but to actually convert visitors into customers
"Marketing Hitman's work is exceptional! Before I had just plain site to post info on and Preet had me realize how it negatively affected the user experience. They built us a clean, aesthetic looking web design that our cutomers can easily navigate and helped with conversions"
Experience design at scale
   A good website is somewhat like a good receptionist that receives any visitor that comes into your office. In many cases, most visitors decide if your business is worth patronizing based on how your website is designed and developed. Most businesses make the mistake of developing and designing their website in unappealing ways, which invariably hurts their website conversion as well as sales.
   You've probably visited a website before and didn't spend up to a minute before exiting it. While this may have several reasons, this most probable reason could be that the website was poorly designed, or you couldn't navigate through the website easily. Just like you, others also think the same way. Imagine how many leads and prospects; such a website would have lost due to poor design and development.
   Most businesses are yet to understand that a website is like their online office that needs to be notched up to accommodate prospective customers. Our digital experts at Marketing Hitman have fully internalized this belief, and the results can be seen on the websites we've developed and designed for our clients. If you're yet to build a website for your business, we implore you to do so as you will be doing your business a great good.
Understand your user experience
A good website should be user-friendly and attractive. Since most of the processes of your business are going to be automated, you owe it to your website visitors to make it highly understandable if you're looking to have huge conversions.
To dispel any form of doubts you may have, take a look at the website you're reading this content on, the chances are that you've stayed this long because it's attractive and you somehow believe that we have real value to offer.
remain responsive across devices
   At Marketing Hitman, we understand the importance of having a highly responsive website as we have helped numerous clients build and design convertible websites for their businesses. This has invariably resulted in exponential profits for these businesses. 
   We have numerous website developers and designers in our agency that are armed with years of experience and professional skills.
   Having a good website design is quite compulsive as it foists your brand or business in the hearts of people, and it is somewhat communicative.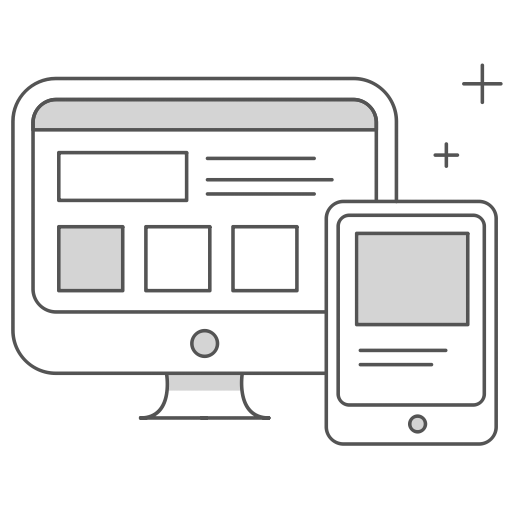 fall in love with our features
Real time stats
Multilingual & translatable
Less plugins needed

Amazingly responsive
Community builder
Easy to use interface
It has never been easier to create pages and websites with us
   Regardless of the type of  business, web developers on our team can develop and design astounding websites for your business or businesses. You must have a website that syncs with your services as well as your visitors' emotions. These intrinsic practices are often overlooked by most digital agencies out there, which is why we know we have real value to offer.
Marketing Hitman- outpace the competition seamlessly
   Doing it with us will provide you with the leverage needed to scale your business in no time as we always have a working strategy that allows for this. Thousands of other business owners can't be wrong for choosing our services; this indicates that we come through with our promises. Give your website the attention and watch as your profits and productivity soar.